DELOS VENEZIA EXIBITION IN Giudecca Art Space – August 2023
Frederic DELOS  The painter of the gods, heroes and mythology
Frederic DELOS  Male Nude art and Homoerotic Gay Art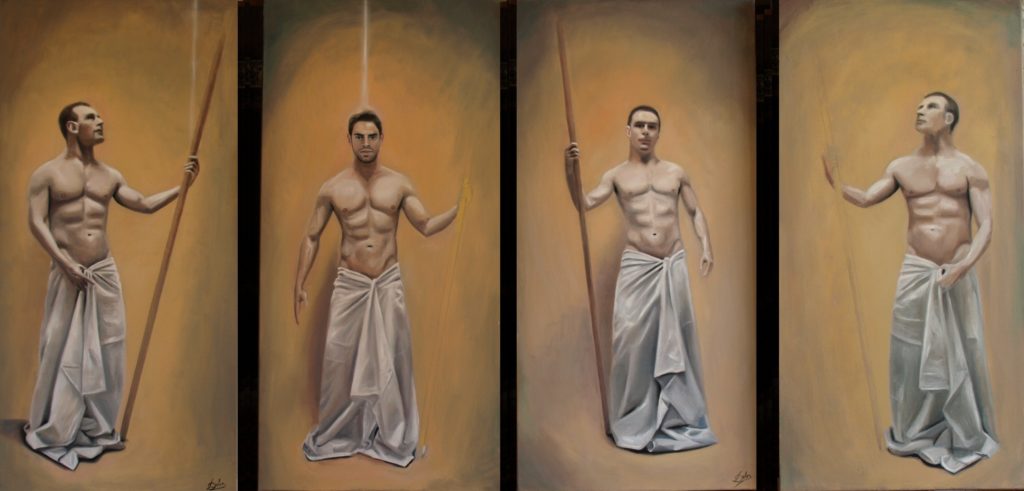 Frederic DELOS   is a French painter who mainly oriented his production towards the male nude. His choice is to reveal the naked male body as a work of art by itself and to sublimate it.
He has been painting since the age of 14 and draws his inspiration from mythology and from many sources such as the Italian painters Quattrocento or Ingres, Poussin, Velazquez, Vermeer, Magritte …
His works are made with very classic techniques of oil painting on canvas to which he gives this little personal touch that gives both the feeling of life, wonder and movement of these characters and sublime bodies.
The work of Delos is an invitation to travel in the antique myths were the cradle of our civilization and today still one of the foundations of our collective unconscious.
Curious travel, indeed, since it is the privilege of the creator, the freedom of the artist, to establish a choice whose options as the limits he gives to his private acropolis are chosen by virtue of his own aesthetic dreams.
Check out Delos's diary since 1979 : Journal de DELOS
FACEBOOK: www.facebook.com/Delos.Fred
See the making off off la Piéta :
Making Off avec Hugo Faz foto :
From then on, we will not be surprised to meet only certain gods, certain heroes, a saint among the saints and only one emperor among the greatest of the Roman Empire, surely chosen for his glory, wisdom and memory that is preserved in literature and in history through the extraordinary destiny of the famous Antinous. And finally, some warriors as pure as Anonymous, completing the series of "Ulysses" or "Hercules" in eternal terrestrial landscapes adapted to awaken in us sleeping legends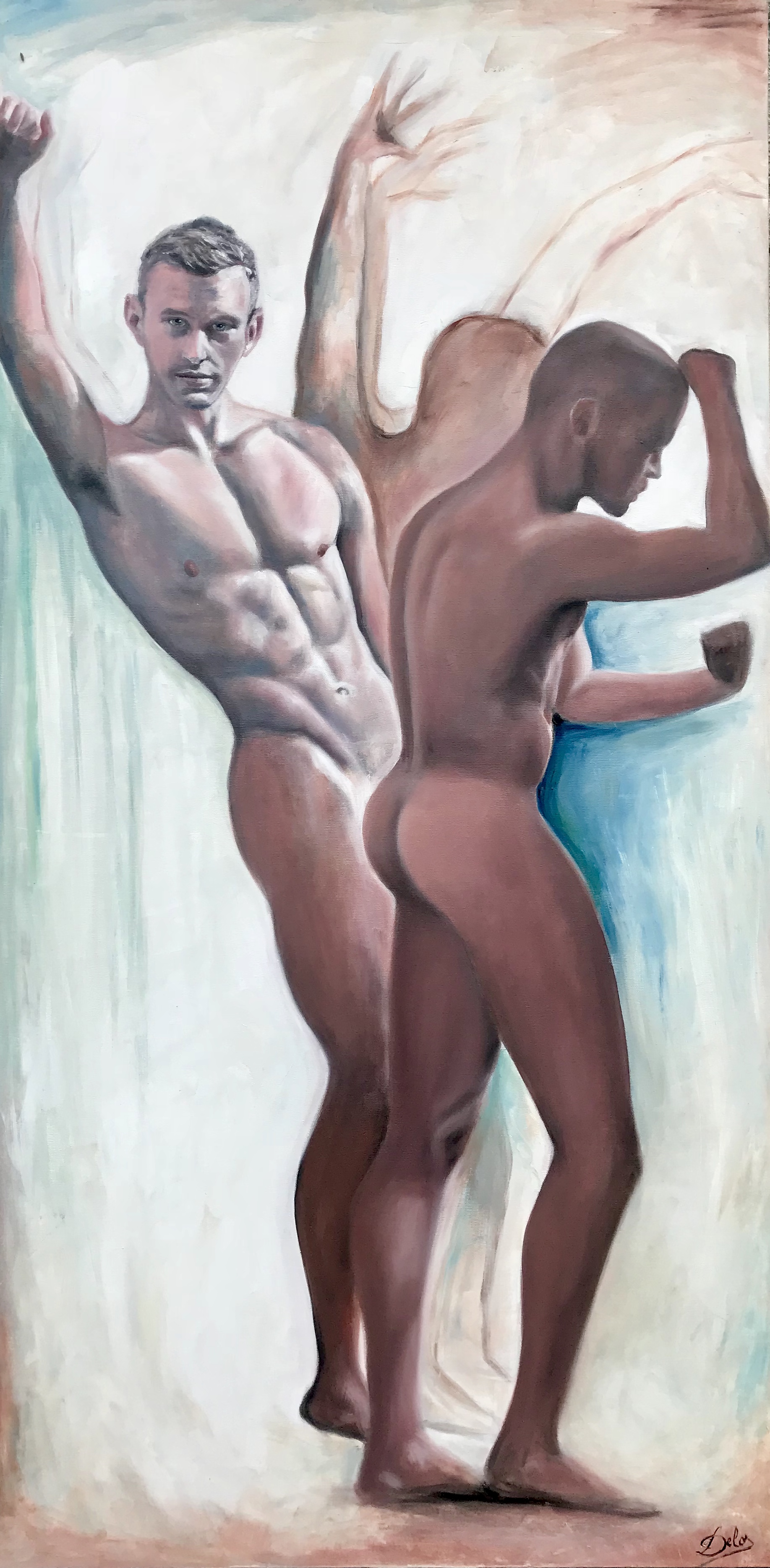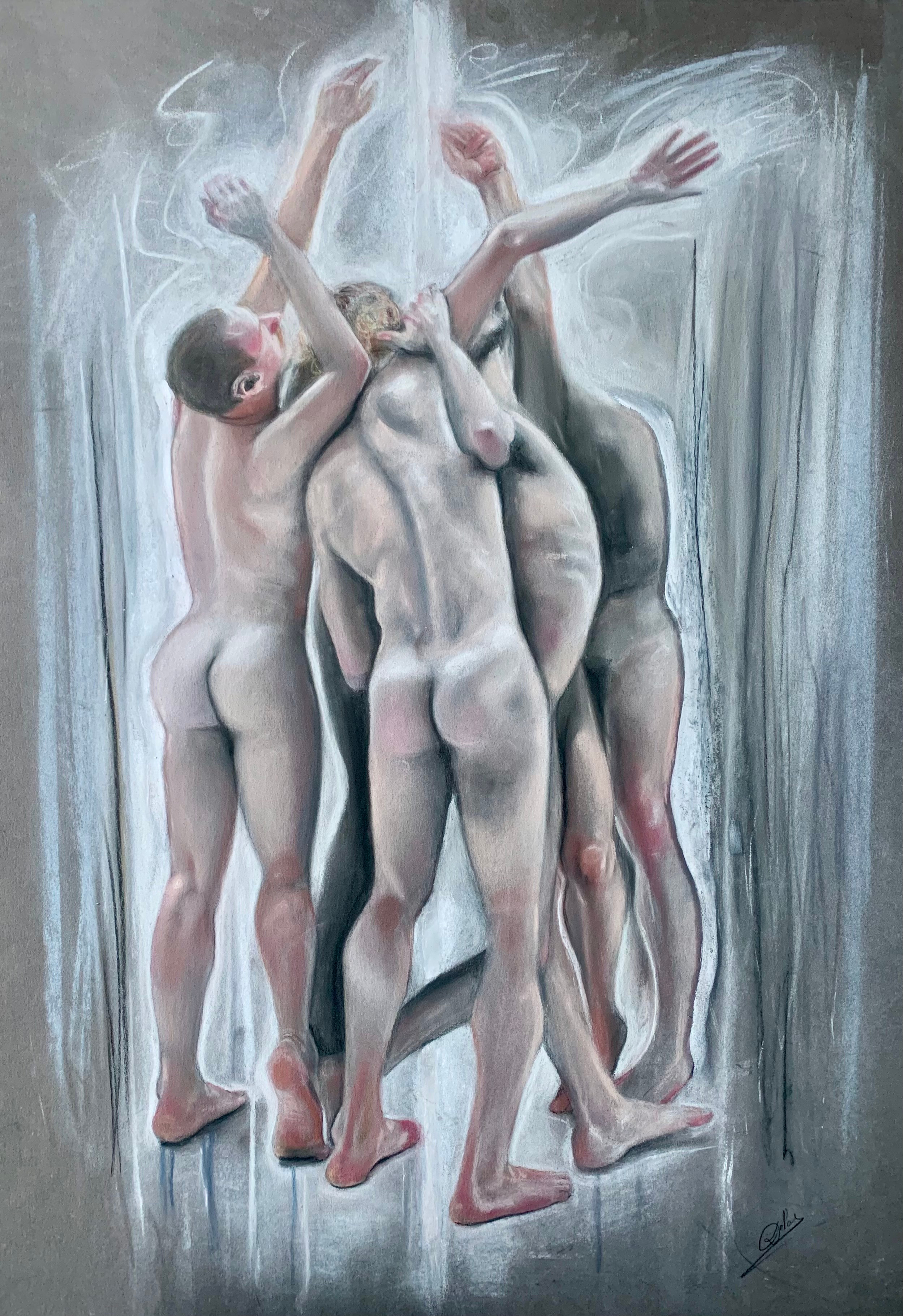 Male Nude  art