Collection 2018 : Study about the Piéta.
La Pieta Bleu: strong> The source of inspiration: Miquel Ange's Pieta . What I admire in the masterpiece of the famous Italian sculptor is all this atmosphere of serenity and goodwill between these two people.
I wanted to transcribe in a masculine version, thanks to a look and an attitude, all the benevolence that can exist between two beings.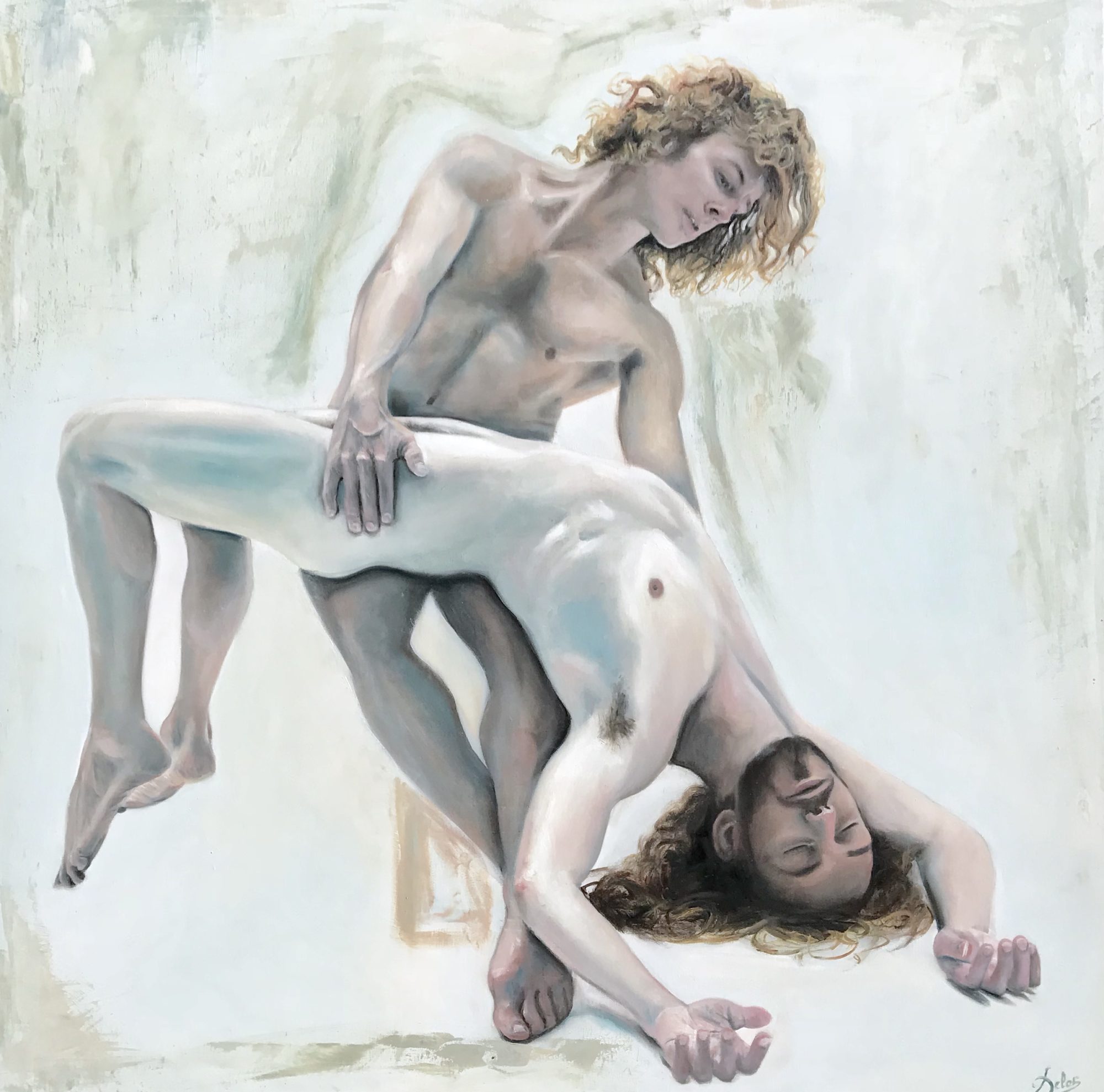 Les 2 modèles : Ben et Jésus. ( Photographe Ludovic Seth ).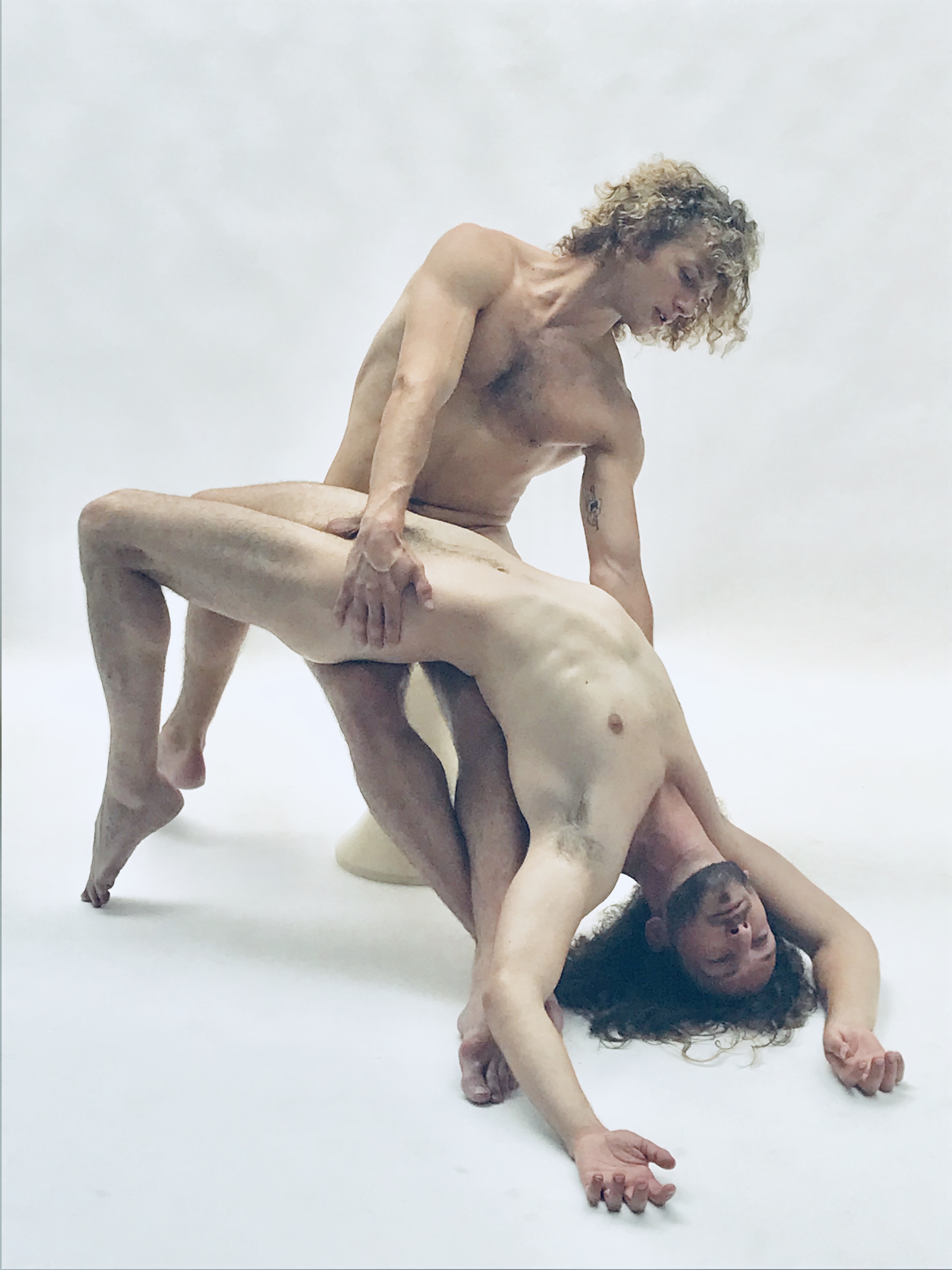 La descente de la Croix.